NOTHING MORE FUN THAN ANALYZING INVOICES FOR JOBS YOU'VE NEVER BEEN TO!
I'LL ANALYSE 5 OF YOUR INVOICES, SEND YOU TIPS AND STRATEGIES AND YOU CAN USE THEM FOREVER!
IT'S THAT EASY!
------------------------------------------
I ANALYSED MY MITIGATION INVOICES FROM A STATE AWAY WITHOUT EVER SEEING THE JOBS FOR 7 YEARS!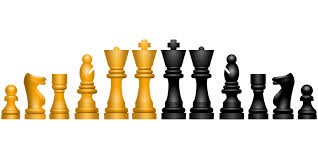 I started playing chess when I was 4 years old. It took me 4 years to win my dad for the first time. Every time I lost I learned something. I take the same approach with increasing job averages.
This is one of the biggest reasons I was able to increase my water damage job average in Colorado by $1,000.00
CAN YOU IMAGINE:
Take 15 jobs a month and increase the job average by $300.00.
Make an extra $4,500.00 a month and an extra $54,000 a year.
****December 2017, I asked a mitigation company about their job average and they said they were doing great. I asked to see one of their latest invoices. In 5 minutes I took the invoice from $2,800 to $3,400 without looking at any pictures (luckily they had not sent off the invoice yet). $600 extra dollars they were leaving on the table on one invoice.
Let me do the same for you!
HERE'S THE PROGRAM:
#1- You send me 5 of your mitigation invoices (include photos if possible).
#2 - I will analyse the 5 invoices and email you billing, documenting and line item tips to increase your job average

It might take me 1 hour it might take me 5 hours to get through your invoices. Regardless of the time I charge a flat rate. That way you pay the same regardless of how much time it takes me.
COST - I charge a flat $400.00 rate paid upfront.
NOT BAD MAKE AN EXTRA $30,000 - $60,000 THIS YEAR FOR JUST $400.00!
JUST $200 FOR ACADEMY MEMBERS 50% OFF!
MEMBERS EMAIL ME AND REQUEST THE DISCOUNT CODE!
*I can't guarantee how much I can increase your job average, but I can say this for most companies I find an extra $300-$500 per invoice. One company it was a $1500.00 increase.
Most of these tips and strategies I have learned through trial and error. Also I have learned many tips from great estimators and 3rd party estimating companies I have hired. These 3rd party estimating companies write estimates for 100's of companies across the country so the tips are proven.
--------------------------------------------------------

FIRST COME FIRST SERVE

I CAN ONLY ANALYSE FOR A LIMITED AMOUNT OF COMPANIES EACH MONTH!
Gregg Sargent
720-277-7113